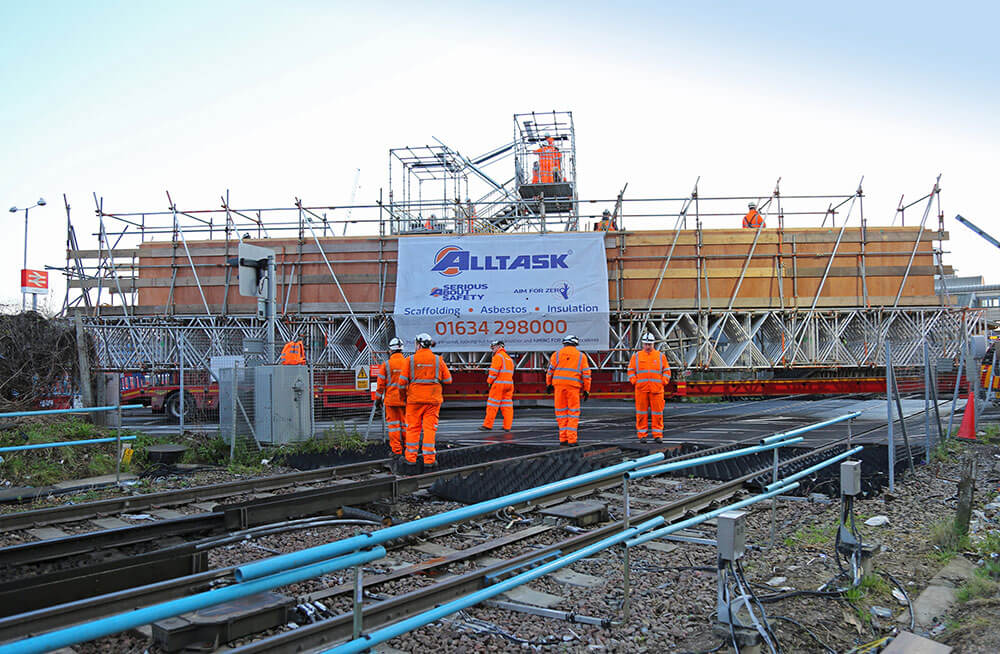 PSD's design expertise was commissioned for the redevelopment of Feltham Station crossroads. Across the UK, crossroads are being removed due to safety risks. Working with Alltask and the main contractor Osborne Ltd, PSD was asked to provide a temporary footbridge with stairs for pedestrian crossing.
The bridge needed to be 22m long over two lines of running trains. We have provided the client with 16 drawings and are included in ongoing design support for other areas of Feltham Station.
22m access bridge
Spiral staircase
In-line staircase
Different staircases
were used due to the varying availability of space on either side of the railway.
DDA (Disability Discrimination Act) compliant features
– tactile pavings, non-slip covers and more.
A combination of scaffold was used.
The stairs used system HAKI, and the bridge was a tube and fitting structure.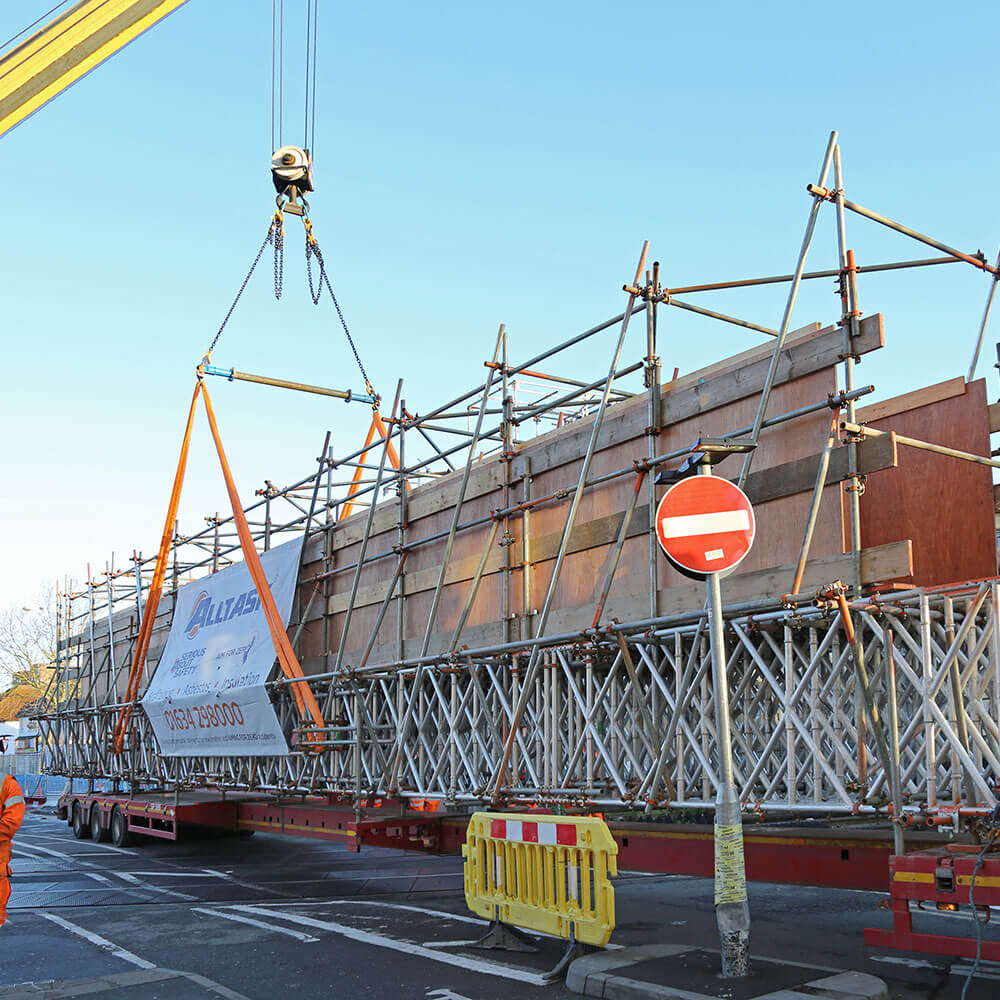 Due to the demolition of an existing footbridge, there was limited space for the scaffold stairs and access to be placed. This meant that we had to design for a small space, resulting in the use of different staircases.
There was a crossover period between the existing crossbridge and the temporary scaffold bridge. Due to this, the cameras on the existing bridge were still functional. We conducted many surveys with the client to ensure the stair and bridge structures weren't detrimental to the cameras.
The temporary bridge structure was erected and then lifted into place over the railways on a crane, which we designed for. We worked with structural foundation designers to get their perspective on different ground levels.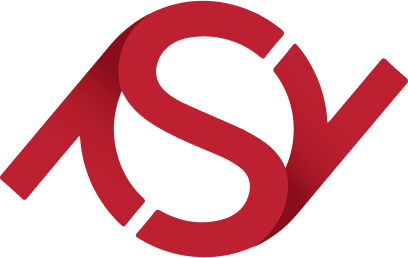 Get in touch
PSD can offer our expertise to your next project. Give us a call on 0207 403 2994 or email info@psd.uk.com, and let's get started on your scaffold design.