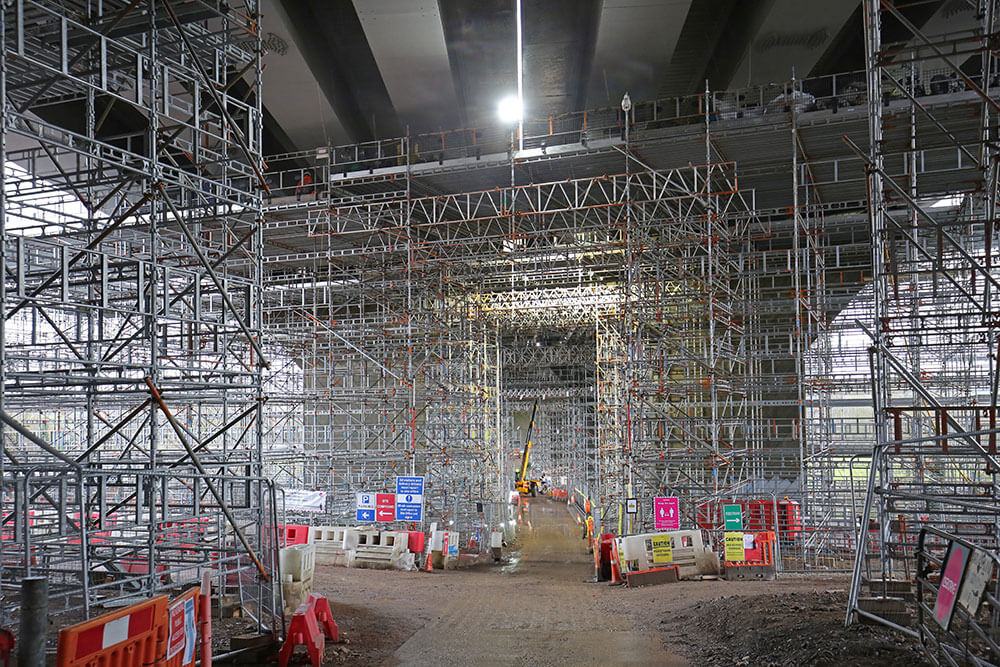 Gade Valley Viaduct is by Junction 20 of the M25, carrying the motorway over the Grand Union Canal, the River Gade, a major road and the London-Birmingham Railway. Our client Osborne Ltd was working with Highways England and Connect Plus to work on the Viaduct.
PSD's perspective was needed for the phase 2 static strengthening and transverse stiffener frame installation works in Spans 1-10. We provided detailed scaffold designs to receive the tender for the project, after which site visits with design revisions and approvals meant we met all requirements.
Span 4 – 10
Provision of fully encapsulated HAKI birdcage access around the supporting piers.This provided a safe working access load of 5.0kn/m2.
Access scaffold
was provided in the main spans with single span access reaching up to 25m in length at each box girder location.
HAKI system scaffold
was used due to speed of erection, which was in the client brief.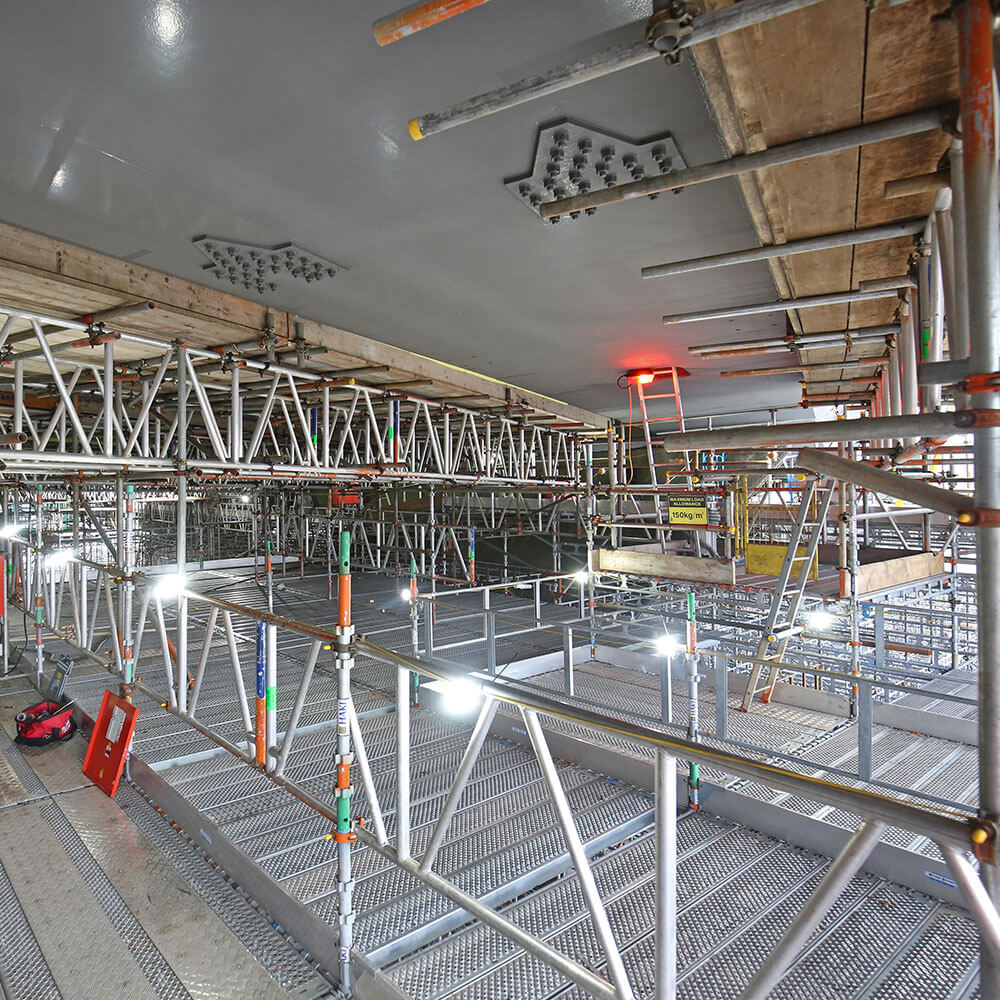 The detail
There were three spans underneath the viaduct that were imperative to keep free of scaffold. Unimpeded access to the canal and canal tow path was needed, as well as in the main road running adjacent to this. We had to design our scaffold around these roads and canals, meaning our scaffold had to be tied in different places.
In this project, we completed a full Network Rail submission due to the railway running underneath the viaduct. We were working with possessions to ensure the designs were safe. We have worked with the Canal Trust, Highways England and Network Rail to guarantee that our designs comply with all industry requirements.