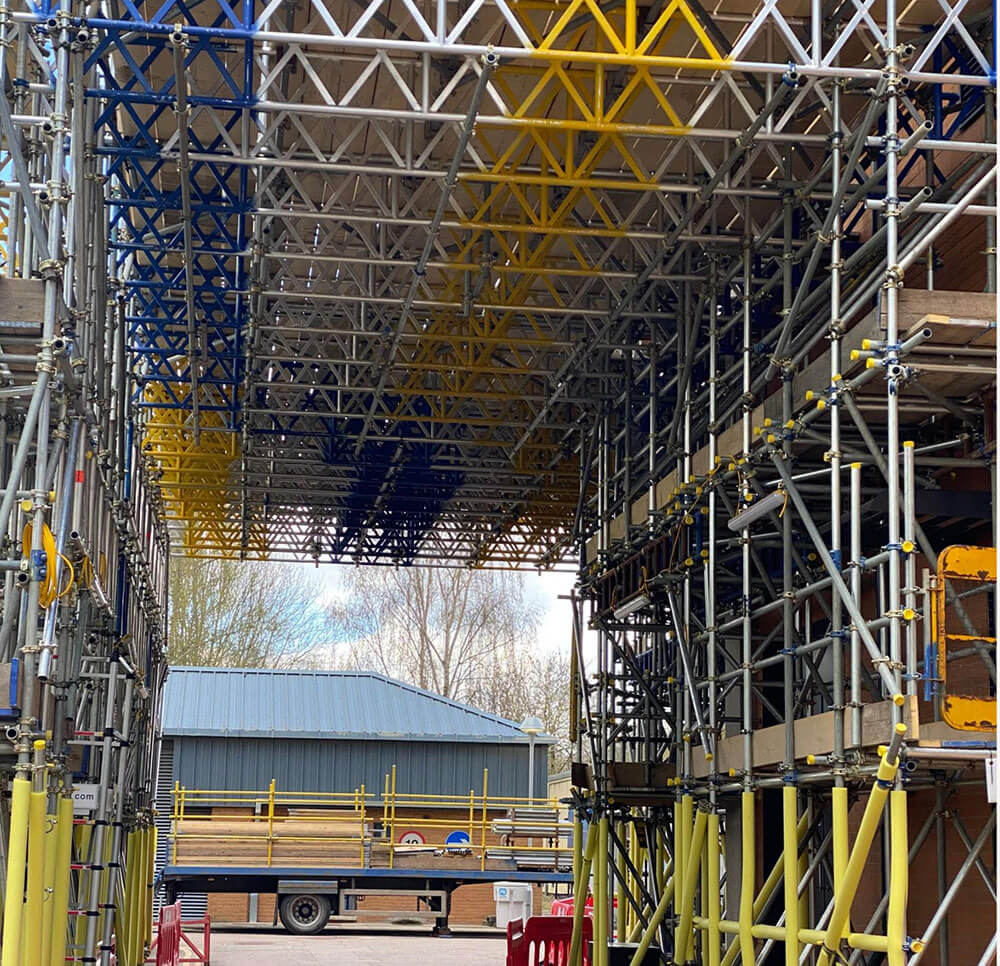 PSD was contracted by Rodells to design scaffold for the GSK building in Hertfordshire. Scaffold was needed on multiple levels for access to the building, and we provided a design that allowed the client to meet their requirements.
The project was for expansion into the roof to create space for new equipment, as well as extra ventilation. The building needed to accommodate the everchanging technological requirements of GSK. The building is surrounded by busy access roads, posing an extra challenge.
Partial free standing access scaffold.
Multi-level scaffold.
Hoist run offs.
Lifting beam to interact with the low-level loading gantry.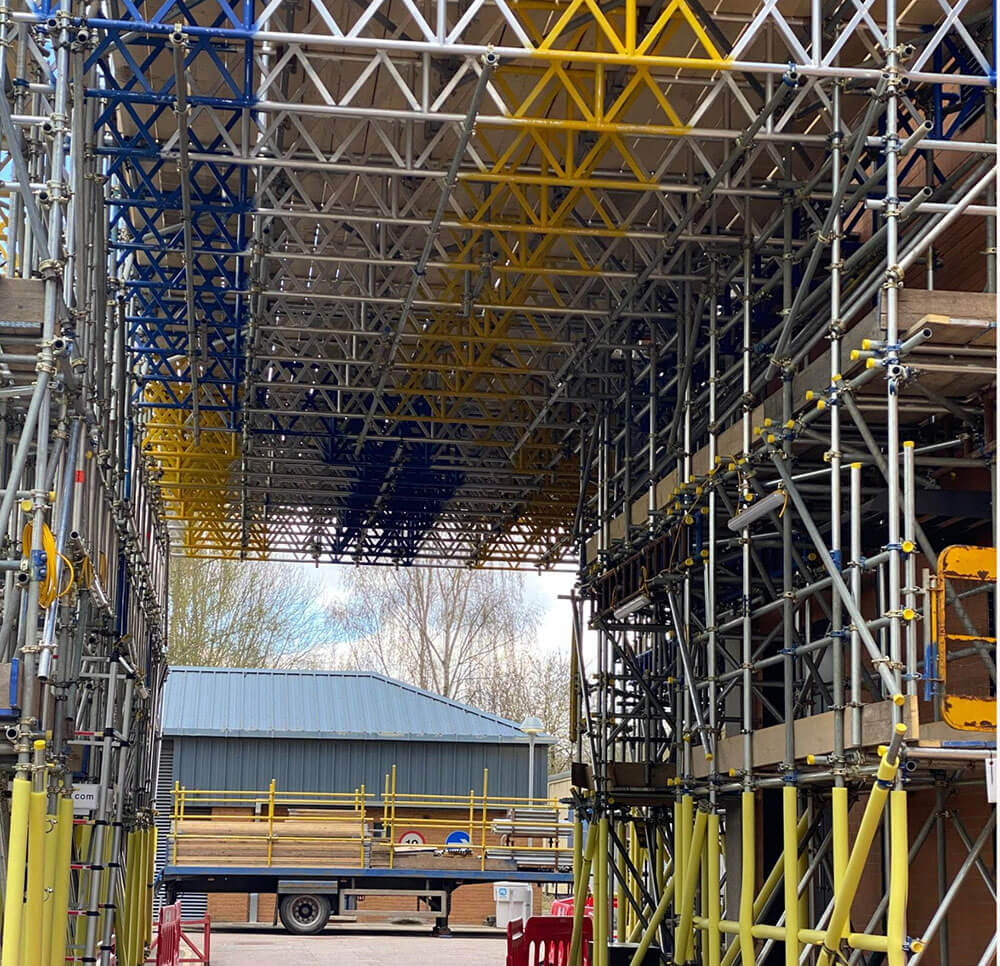 The detail
We overcame various issues to provide a successful design. The site of this project meant that the building was surrounded by frequently used roads. The locations where the scaffold could be tied down were limited. The structure couldn't compromise anyone, or get in the way of traffic.
Where the access scaffold and hoists could be erected were in different places. We designed a route that allowed workers to travel between the access and the hoists, and places to access different levels. Due to the limited space to tie the scaffold, every level had a different support framework. This was all in the original design, and our clients were more than satisfied with our work.