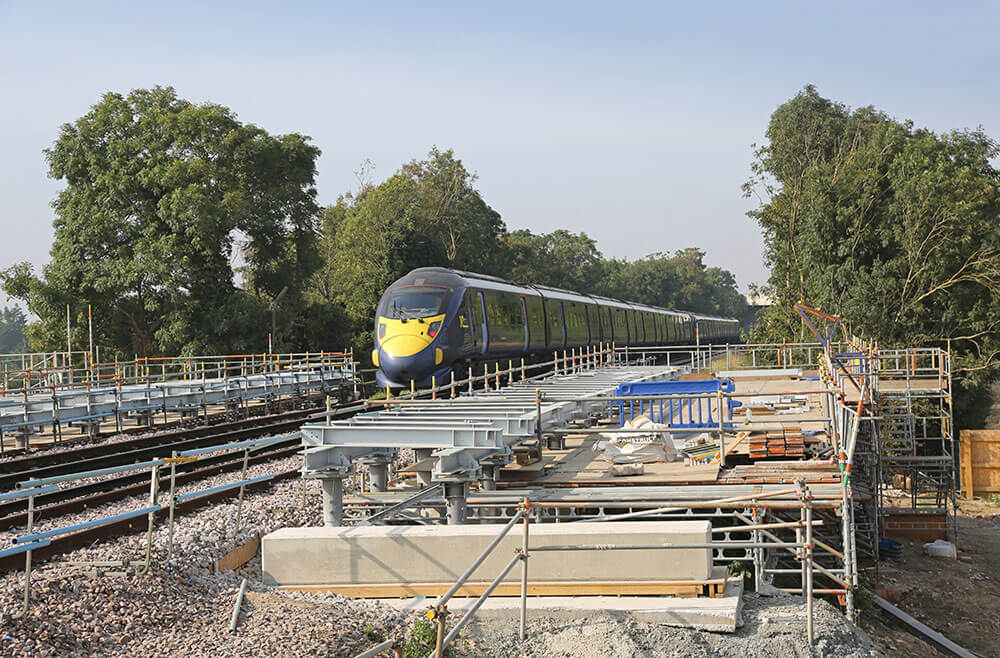 Kent County Council are developing a new railway station named Thanet Parkway Station. PSD was working for Alltask, whose client was BAM Nuttal. PSD was contacted to accommodate the build and installation of two new train platforms. The design for the new station will be an ongoing process.
Our design process began in April 2021, and we have continuous involvement with Alltask to design new structures for the future project. The new station is being designed to improve connection times to London and increase the attractiveness of East Kent to employers.
Access staircase
to allow steelwork to be installed.
Multiple loading bays designed
to accommodate a heavy load weight. These were designed to hold 3kn/m², which is much larger than usual.
The loading bays
were drawn to provide storage for the steelwork.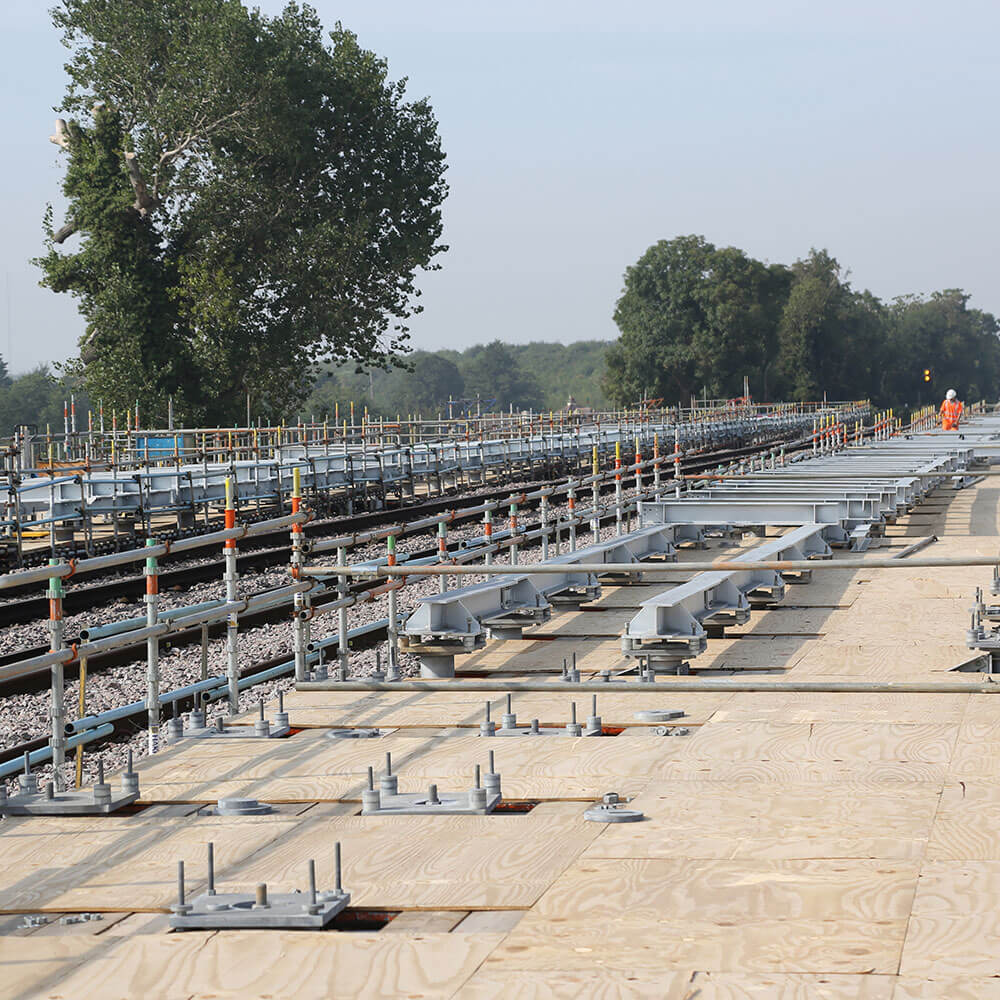 The detail
The scaffold was built off the existing embankments on-site. Along the 275m long scaffold site, the embankment had varied slopes and uneven levels. We had to obtain topographical information from our client to design accordingly.
The scaffold was built in possession so that trains weren't running when the structure was erected. Possession was handed back after the process was finished, so our designs had to take dynamic pressures from passing trains into consideration. The scaffold would be used whilst the trains were running, meaning the structure must be stable from movement and safe for workers to use.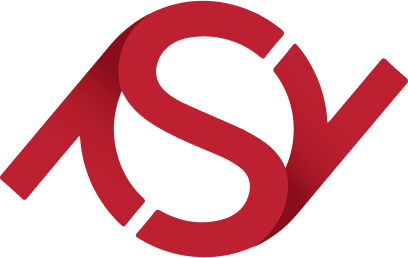 Get in touch
Get in contact with PSD to benefit from detailed designs for your project. Call us on 0207 403 2994 or email info@psd.uk.com and we can discuss your requirements.